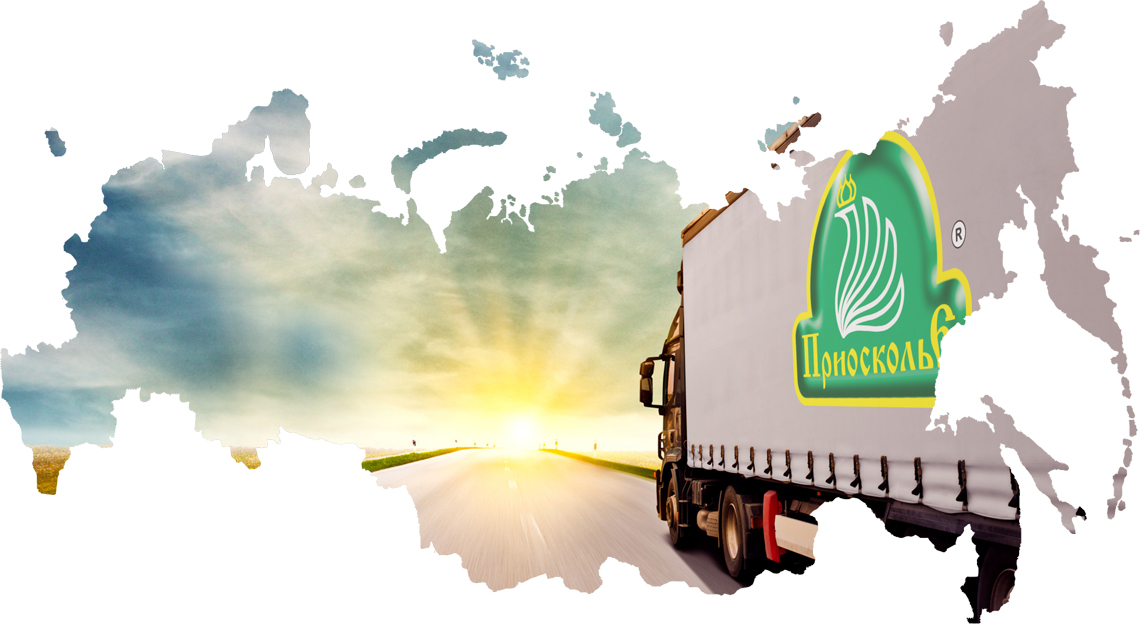 PRIOSKOLIE ON THE ROAD
Thanks to the responsible approach to work, minimum delivery times and sanitary standards, the company "Prioskolie" takes leading positions in the domestic food market. An undeniable competitive advantage is the availability of specialized transport equipped with refrigeration equipment, which allows maintaining the necessary microclimate and eliminating the spoilage of goods during transportation. In the far regions of Russia, the products are transported frozen. Uninterrupted operation of the enterprise provides round-the-clock shipment of products. The high quality of the services provided allowed the company to earn customer recognition.
Own transport for delivery of products across Russia and beyond its borders
Compliance with the appropriate temperature conditions during transport
Products of the company "Prioskolie" are available for all consumers in Russia, regardless of where they live. A large number of regional offices opened on the territory of the Russian Federation, carry out sales and organize the delivery of fresh products to all regions of Russia. Well-established work of the sales department allows you to competently coordinate the delivery of goods to outlets. We offer only high-quality products, which are in great demand in different parts of our country. Confirmation of this is the constantly increasing customer base and a huge amount of thanks from our customers. We are confident that our customers will always be happy with the quality and terms of cooperation.