Cooked smoked sausage "Ohotnichia"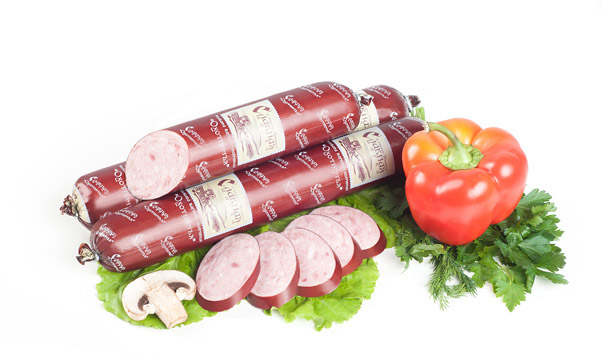 Chilled in vacuum. STO 71462939-003-2011
Key Ingredients: BC loin and breast fillet,
minced chicken, pork speck, salt, spice mix.
Shelf life: chilled at t 0 °C to +6 °C max 15 days;
chilled in vacuum at t 0 °C to +6 °C max 20 days.
Product weight fixed 0.5, 1 and 2 kg.
Packed in corrugated box. Corrugated box weight fixed 3 and 6 kg.