Cooked sausage "Balychkovaya"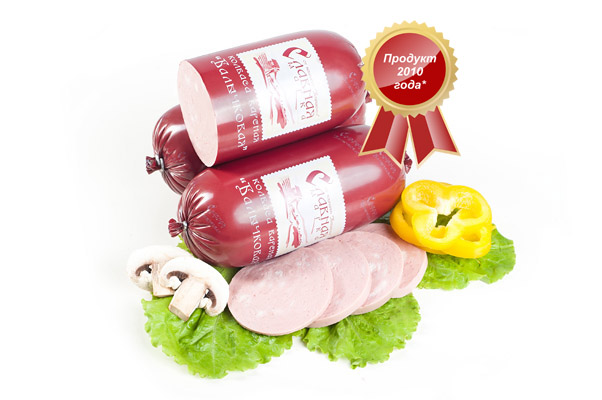 STO 71462939-002-2011
Key Ingredients: BC loin and breast fillet, minced chicken, eggs, salt, spice mix.
Shelf life: at t 0 °C to +6 °C max 30 days.
Product weight fixed 0.5 and 1 kg.
Packed in corrugated box. Corrugated box weight fixed 6 kg.
* Consumer's choice, according to the results of research by ZAO "Torgoviy Dom" Prioskolie"